A rendering has been revealed for a four-story residential building at 752 South 16th Street in Graduate Hospital, South Philadelphia. YIMBY shared news of permit filing for the project last December, reporting that permits were issued for the development. The project will consist of 12 residential units. A total of 18,348 square feet of space is set to be situated within the structure. Construction costs are estimated at $1,701,000.
The development will feature an attractive, stately exterior, with brick used as the project's primary material. Two archways will be situated at the ground floor, rising above both a doorway and a set of large windows. On the upper floors, sets of industrial windows will be situated, capped with an attractive black cornice at the top of the structure.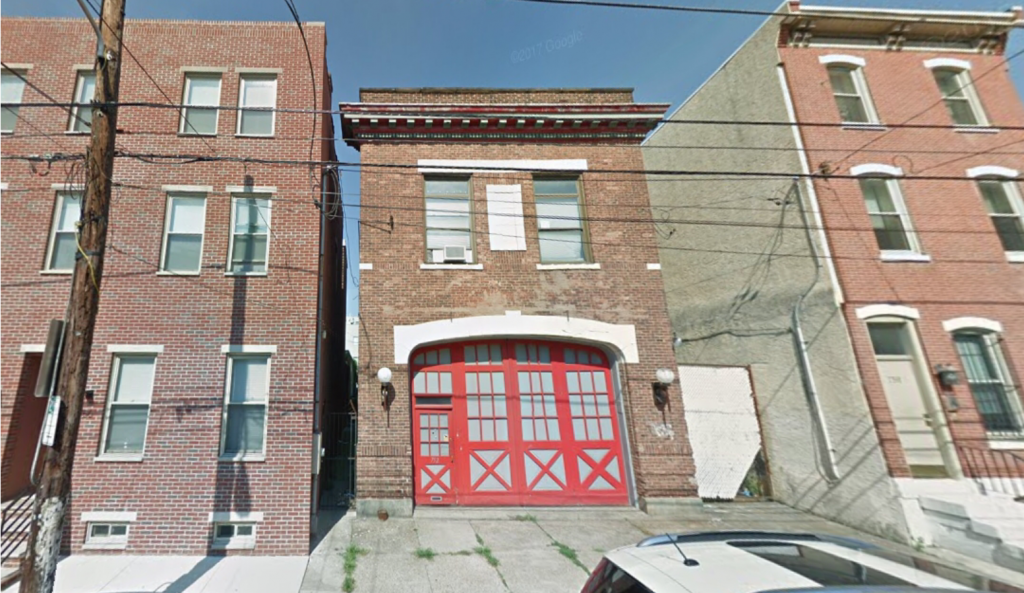 The building was clearly designed to look similar to its predecessor, which was a historic firehouse once home to the Engine 1 fore company. The building was a unique structure in the neighborhood and was a widely recognized landmark in the area. The building will feature some large similarities, with arches on the ground floor, and a similarly designed cornice, although several differences are also recognizable.
The building will stand considerably taller, matching the height of the structure's northern neighbor, and will also be an attached structure, as it will become connected to the rowhome located directly to the north of the property.
Although it is unfortunate to see the old firehouse replaced, it is promising to see such a Hugh quality structure with similar traits come within its place. The buildout is built by right, and won't include any parking for its future residential units.
The building is expected to be delivered in Fall of 2021.
Subscribe to YIMBY's daily e-mail

Follow YIMBYgram for real-time photo updates
Like YIMBY on Facebook
Follow YIMBY's Twitter for the latest in YIMBYnews