The Philadelphia skyline has been seeing dramatic growth over the past two years, with multiple new high-rises with eye-catching designs recently completed and more still under construction. With the buildings getting taller and the skyline becoming denser, the city is looking bolder and becoming ever more noticeable from multiple perspectives. In this feature, Philly YIMBY takes a look at the skyline from the Interstate 95, where the highway offers an incredible vantage point at the high-rises that are currently underway.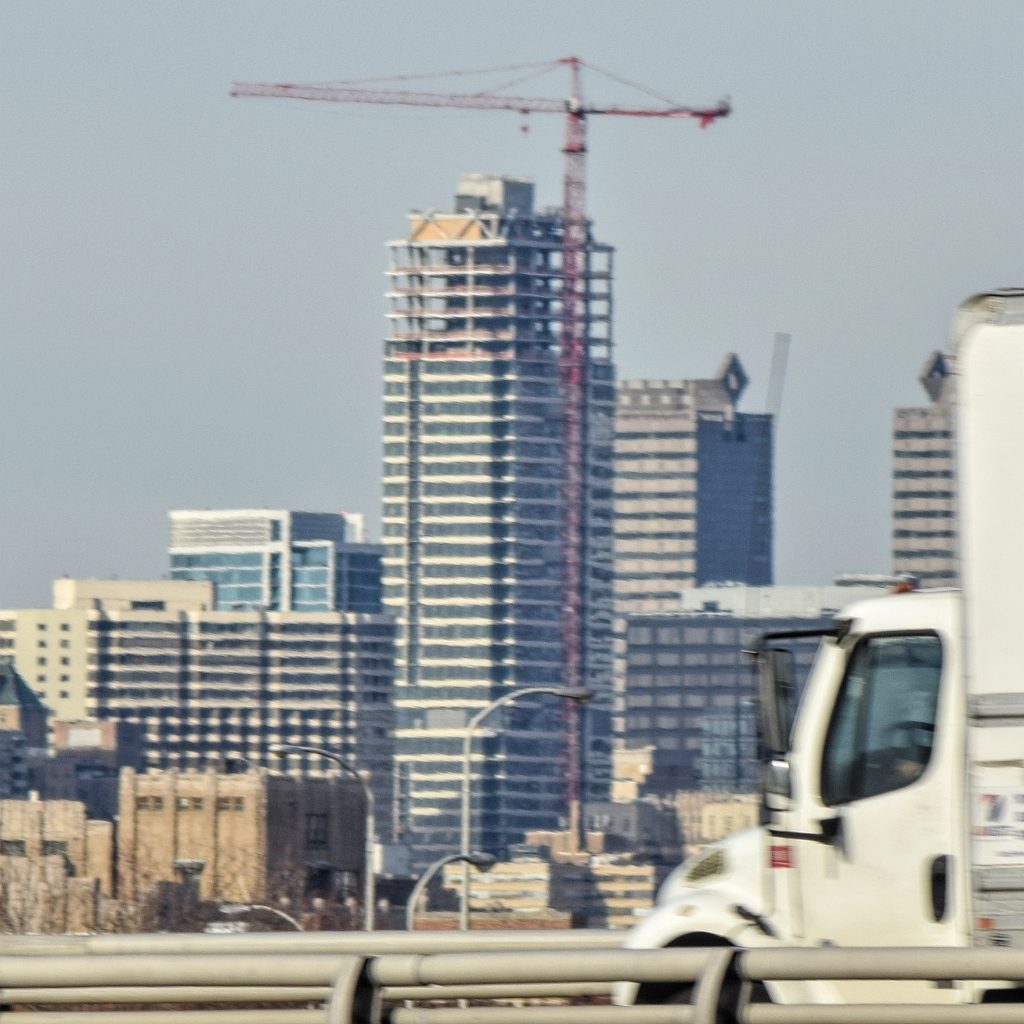 Arthaus is visible just to the east of City Hall, though it actually stands a few blocks to the south of the Second Empire-style building. The tower looks essentially complete, as the facade is over 90 percent assembled and the temporary construction elevator due to come down soon. The other notable under-construction tower visible in the skyline is The Laurel Rittenhouse, where steel is currently rising at the parapet. The facade now reaches four stories under the roof, and the retail building to the north will soon rise above ground.
On the east side of the city we can see the Thomas Jefferson Specialty Care Pavilion, with its hulking steel structure quickly rising as it now pops into the skyline. All the way on the other side of Center City, the steel structure of 2222 Market Street has also risen into the skyline as it just recently topped out. The glass exterior is nearly finished on the north tower of Riverwalk. In West Philadelphia, we can see that the crane at 3025 John F. Kennedy Boulevard is clearly visible, the facade on the CHOP Hub for Clinical Collaboration is nearly done, and the cranes for the uCity Square buildings are also popping into the skyline.
Subscribe to YIMBY's daily e-mail

Follow YIMBYgram for real-time photo updates
Like YIMBY on Facebook
Follow YIMBY's Twitter for the latest in YIMBYnews