The 26th entry on Philly YIMBY's December 2020 Development Countdown is the 315-foot-tall, 24-story tower proposed at 702 Sansom Street on Jewelers' Row in Market East, Center City. Developed by Toll Brothers and designed by SLCE Architects, the property is located at the southwest corner of Sansom Street and South 7th Street, half a block to the north of Washington Square and a block west of Independence Hall. Our recent visit to the site revealed that no progress has been made at the site after the demolition and excavation.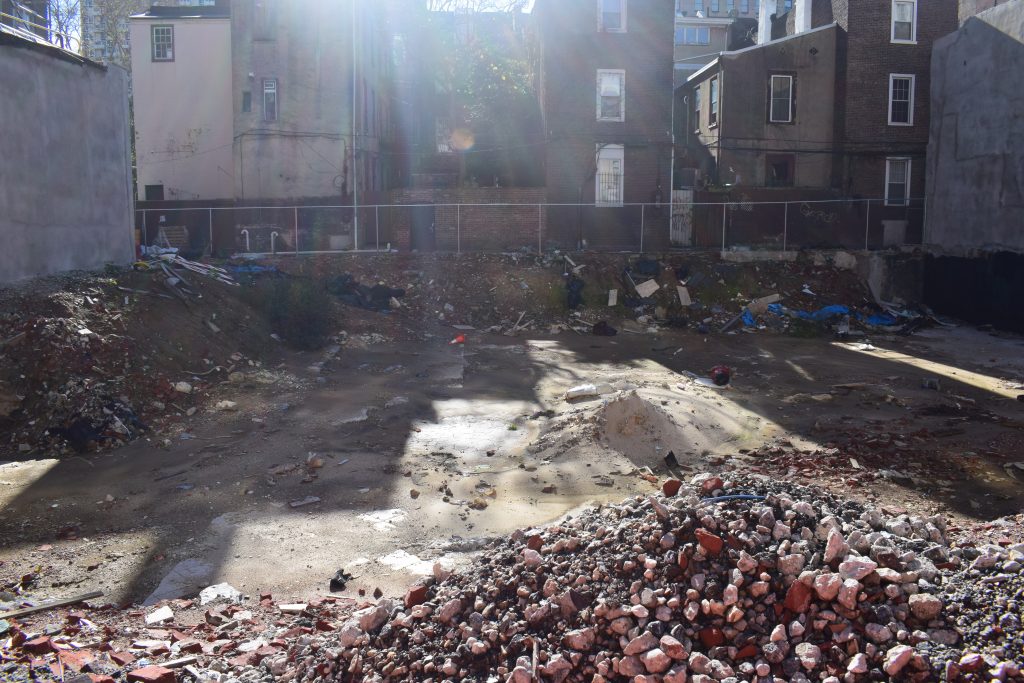 The first design was revealed in the beginning of 2017, featuring a façade composed of a mix of red brick and glass, but was denied by The Historical Commission.
A year later, the current iteration was revealed by Toll Brothers with an increased floor count and added setbacks. The proposal received a more positive reception, and the property was purchased in the beginning of 2019. Demolition of the former low-rise occupants of the site occurred from September through March.
702 Sansom Street will be the first high-rise building directly on Jewelers' Row, though the surrounding area features a number of mid- and high-rise structures, most notably The St. James, a 498-foot-tall, 45-story, 307-unit apartment building located at 200 Washington Square West half a block southwest of the proposal site.
No completion date is known at this time, though the building may be completed by 2023 if construction starts soon.
Subscribe to YIMBY's daily e-mail

Follow YIMBYgram for real-time photo updates
Like YIMBY on Facebook
Follow YIMBY's Twitter for the latest in YIMBYnews