Permits Issued for 1230 North Marshall Street in Ludlow, North Philadelphia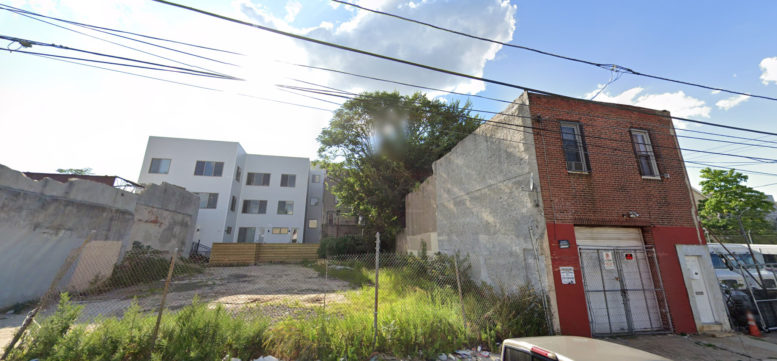 Permits have been issued for the construction of a six-unit multi-family structure at 1230 North Marshall Street in Ludlow, North Philadelphia. Designed by Ludlow,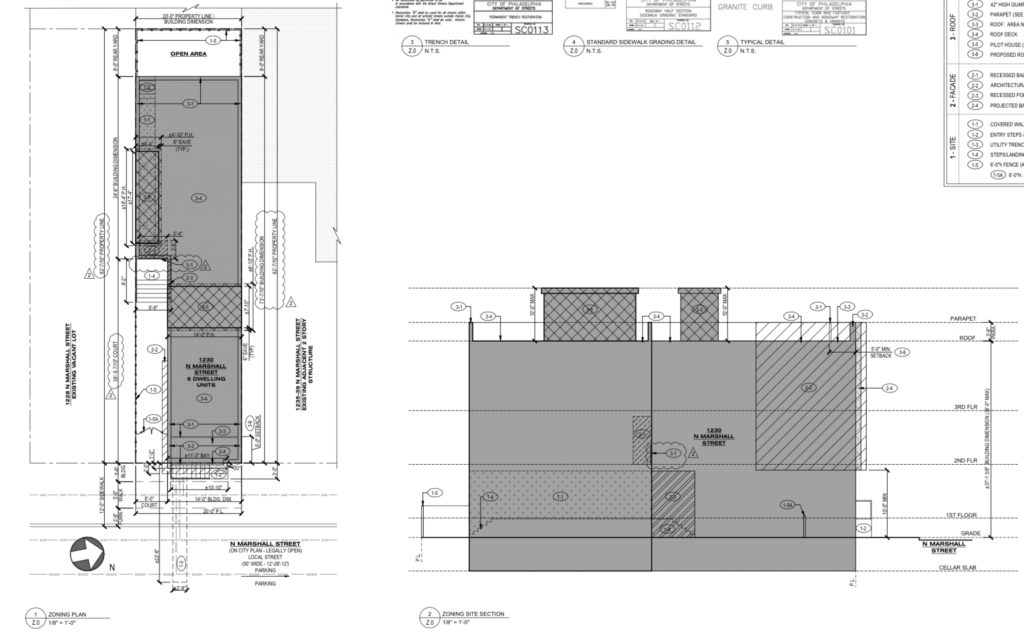 Diagrams provided by the firm on former permits offer perspective. The structure will likely turn out very similarly to other development in the vicinity. The rowhouse-sized width and height will allow it to fit in with a general uniformity of size in the surrounding area.
The new structure will be constructed at the expense of a smaller, two-story rowhome-turned-commercial building. The small structure features a brick exterior and garage door at the ground floor, with two small windows on the second floor. Overall, however, the building at hand is not very notable, offering few redeeming qualities beyond its brick material, and will not be an unfortunate loss for the block.
The new building, meanwhile, will add six residential units to the site, a significant density boost. The lack of parking included with the project is not concerning given its walkable location, with Girard Avenue. to the south and the Market-Frankford Line not far to the east.
No completion date is known for the project at this time, though construction may be finished by 2023.
Subscribe to YIMBY's daily e-mail

Follow YIMBYgram for real-time photo updates
Like YIMBY on Facebook
Follow YIMBY's Twitter for the latest in YIMBYnews