Permits have been issued for the construction of a new residential project at 2111 North 7th Street in North Philadelphia East. The project proposal includes the construction of a new four-story building offering spaces for residential units, a private deck, and a pilot house. The project site is a parcel bound by Marshall Street, Diamond Street, and Susquehanna Avenue, facing 7th Street. Permits list Plato Studio as the contractor. Prestige Design LLC is responsible for the designs. Construction costs are estimated at $420,000.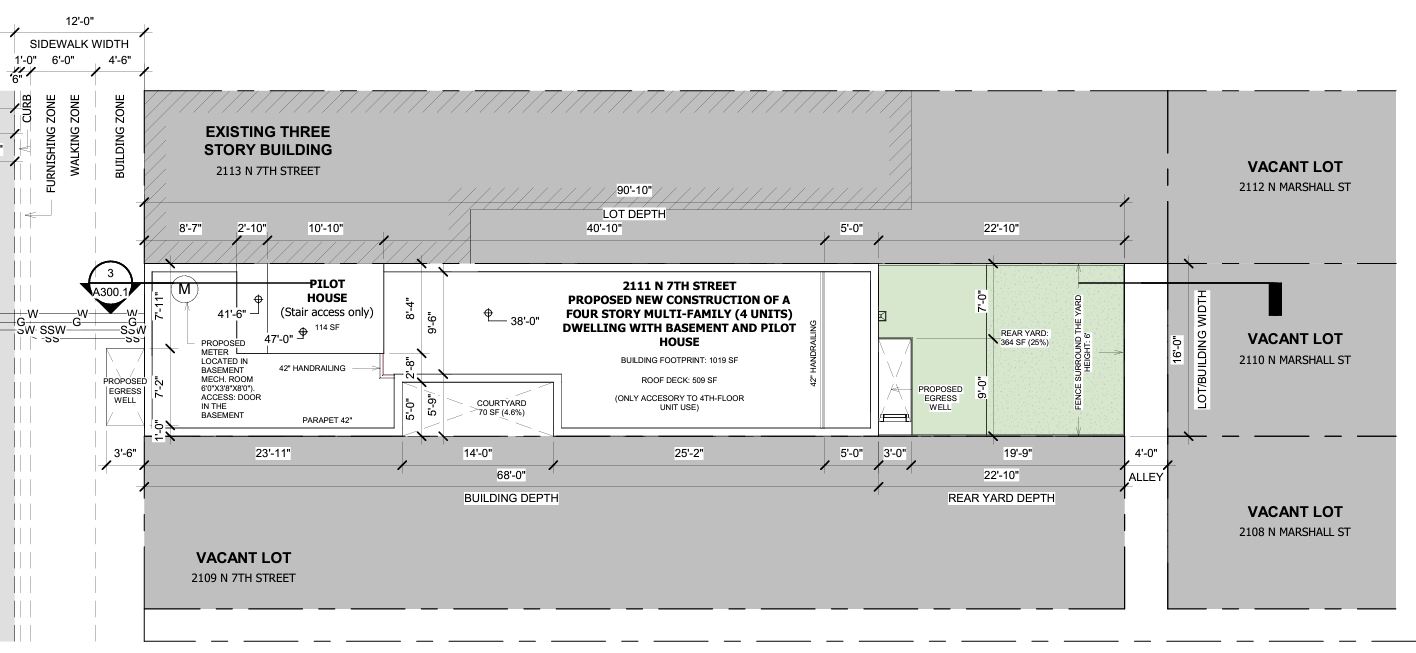 2111 North 7th Street Plan via Prestige Design LLC
The scope of work includes the construction of a new four-story building with four units, yielding a total built-up area of 5,095 square feet. The building will also have a pilot house and a roof deck. Plans reveal an attached type V-A structure to be used as multi-family dwelling. Separate permits are required for mechanical, electrical, plumbing, and fire suppression work.
The project site is located near various grocery stores, coffee shops, within the northeastern periphery of the general Temple University area, a 7-minute walking distance to the main campus. The area is serviced by transit lines 3, 23, 47, and more, including trains stations York-Dauphin, Temple University, and Berks. The site will have to be prepped with at least 5 feet of excavation before any construction work begins. The estimated construction timeline has not been announced yet.
Subscribe to YIMBY's daily e-mail

Follow YIMBYgram for real-time photo updates
Like YIMBY on Facebook
Follow YIMBY's Twitter for the latest in YIMBYnews