Construction is wrapping up on The Pickle Factory, a four-story apartment building at 1841 North 19th Street in Cecil B. Moore, just outside of Temple University in North Philadelphia. Designed by KJO Architecture and developed by Axe Development LLC, the project yields 15 units, further increasing local density.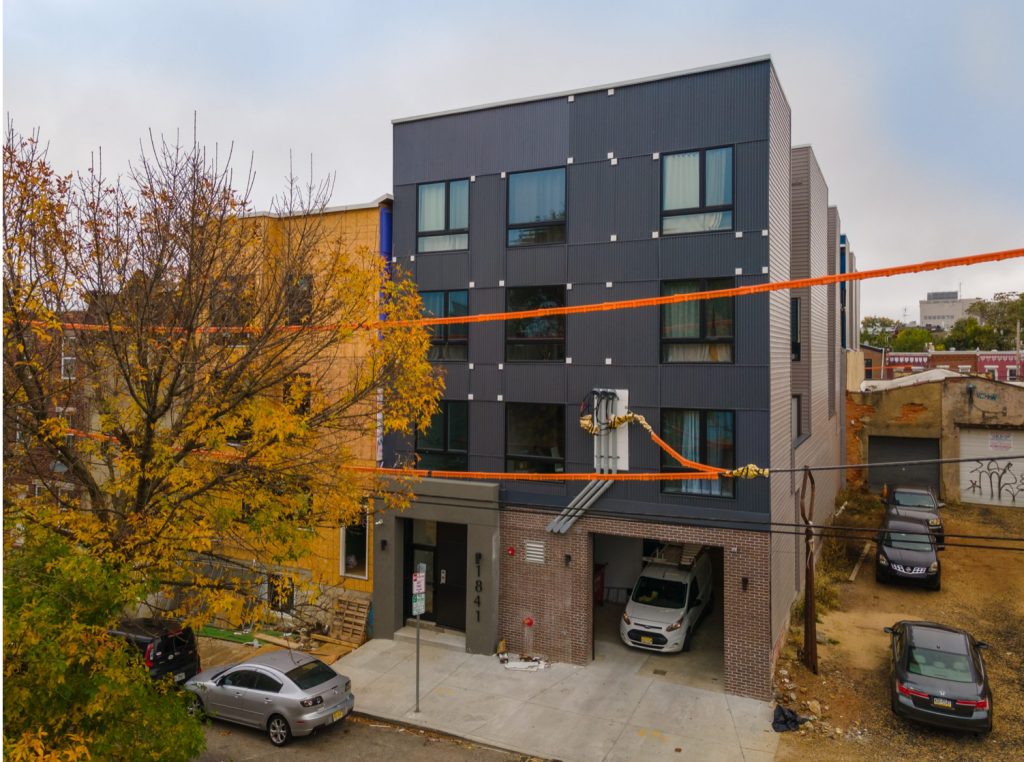 Recent view of the structure via Tester Construction.
The finished product looks similar to the rendering, utilizing brick on the ground floor and gray cladding on the upper three floors. Since the project is constructed at the site of a two-story warehouse, which was partially converted within the project, the building has a certain industrial look.
The surrounding neighborhood features lots of recently built multi-family projects, in large part driven by the growing demand for housing among the students of Temple University, which is located several blocks to the east.
Subscribe to YIMBY's daily e-mail

Follow YIMBYgram for real-time photo updates
Like YIMBY on Facebook
Follow YIMBY's Twitter for the latest in YIMBYnews