Permits have been issued for the construction of a three-story, three-unit rowhouse at 789 North Preston Street in Belmont, West Philadelphia. The structure will rise at the southeast corner of Brown and North Preston streets and will span 4,724 square feet and will feature retail space at the ground level, extending into the cellar, as well as a roof deck. Permits indicate B-Zone Design as the party behind the zoning filing and Arif B. Tas as the contractor. Construction costs are listed at $350,000.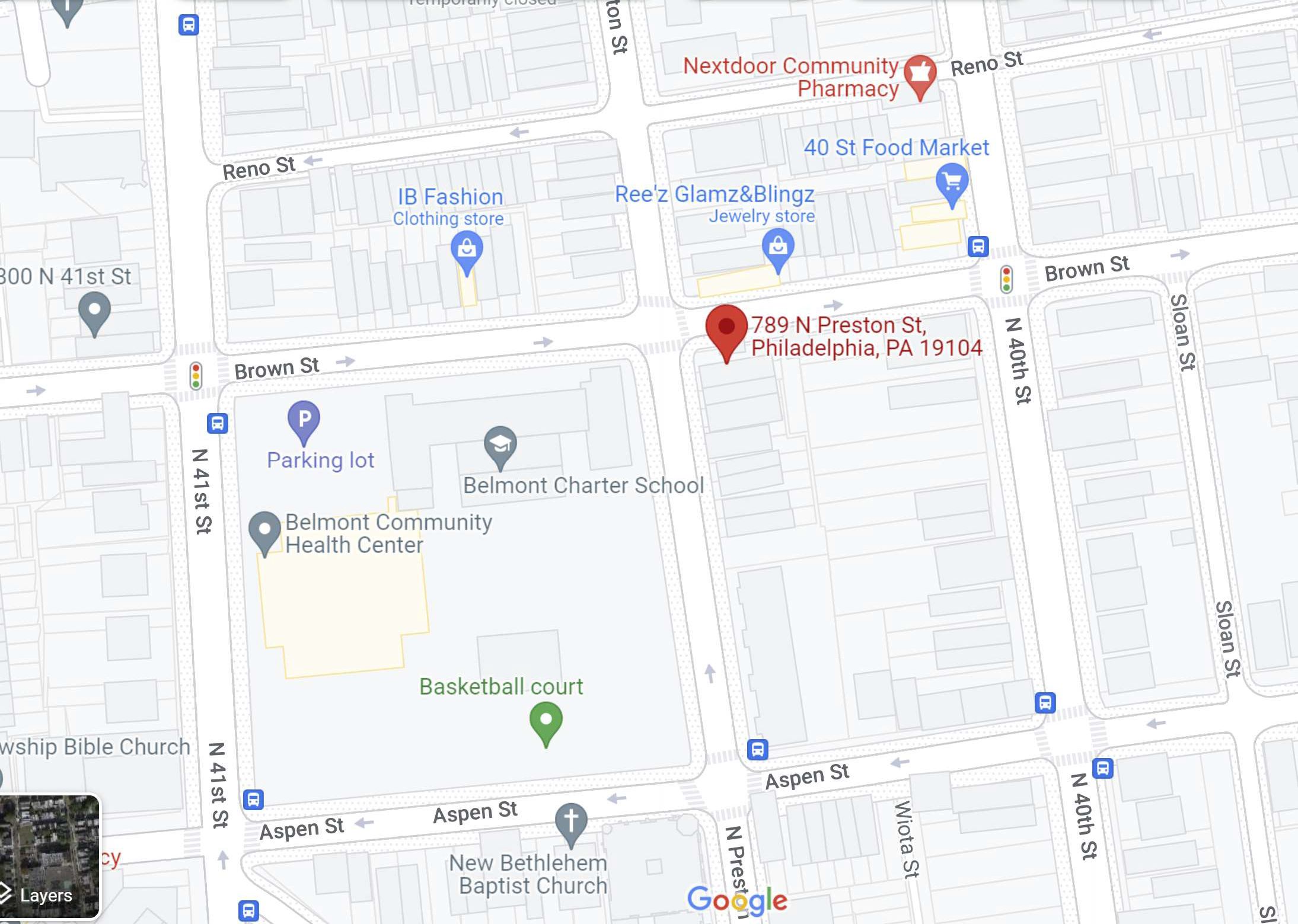 The new structure will assume fairly standard dimensions for a rowhouse, measuring 18 feet wide, 64 feet long, and 33 feet high to the main roof (37 feet high to the parapet and 42 feet high to the top of the pilot house). Likewise, the exterior appears fairly rudimentary, as well. The no-frills brick facade clearly pales in comparison with those of its prewar counterparts in the vicinity, though, if high-quality material is utilized, the structure may make for an appropriate fit for the neighborhood.
Oddly, the building's broad side, facing Brown Street to the north, will include a rather partly window count, leaving much of the wall blank. However, this aesthetic drawback will be well-compensated by the ground level retail space, which promises to activate the street corner in classic Philadelphia tradition.
The area surrounding 789 North Preston Street is well-served by public transit, with the route 31, 38, 40, and 43 buses stopping within a three-block radius. The route 10 trolley also runs three blocks to the southwest of the location. University City is situated within a ten- to 15-minute walk to the southeast.
Subscribe to YIMBY's daily e-mail

Follow YIMBYgram for real-time photo updates
Like YIMBY on Facebook
Follow YIMBY's Twitter for the latest in YIMBYnews