When word of a casino in South Philly was going around, many expected a location just to the north of Citizens Bank Park. The Navy Yard just south of the Sports Complex has already experienced a rapid growth of short buildings with interesting designs, so that is where a casino was anticipated. Instead, the Live! Casino and Hotel at 900 Packer Avenue is plopped on the parcel near the stadiums, in an area that hasn't experienced new mass since 2004 when Citizens Bank Park opened. The new casino will take up a whole lot as well as the former site of the Holiday Inn, and will consist of a three story-casino, a 215-room hotel, and a parking garage to the south.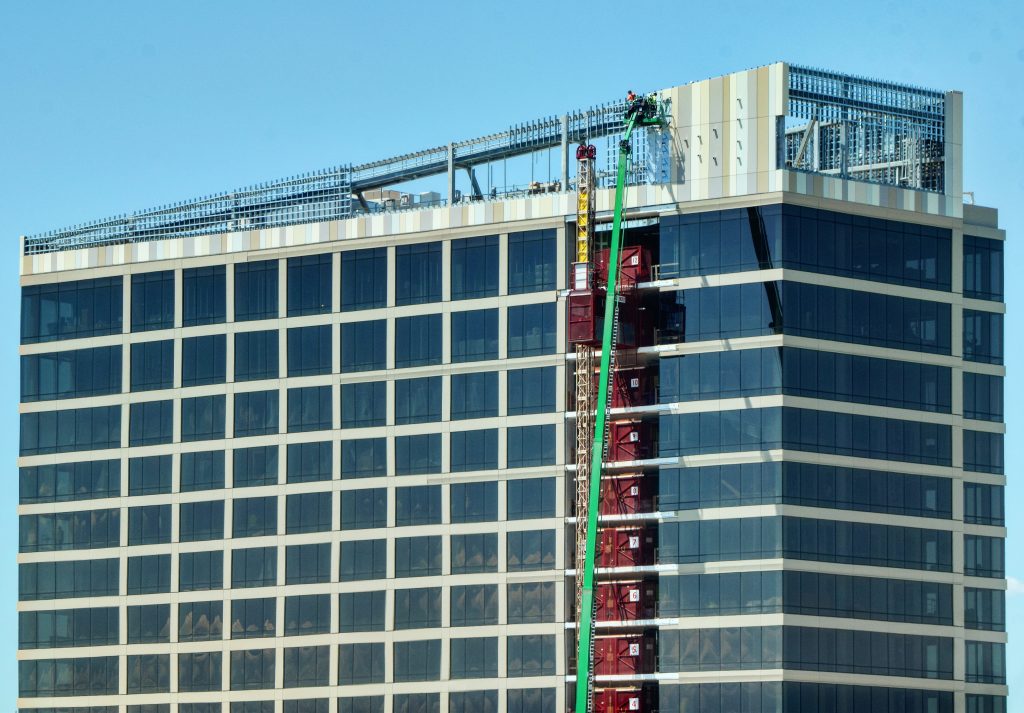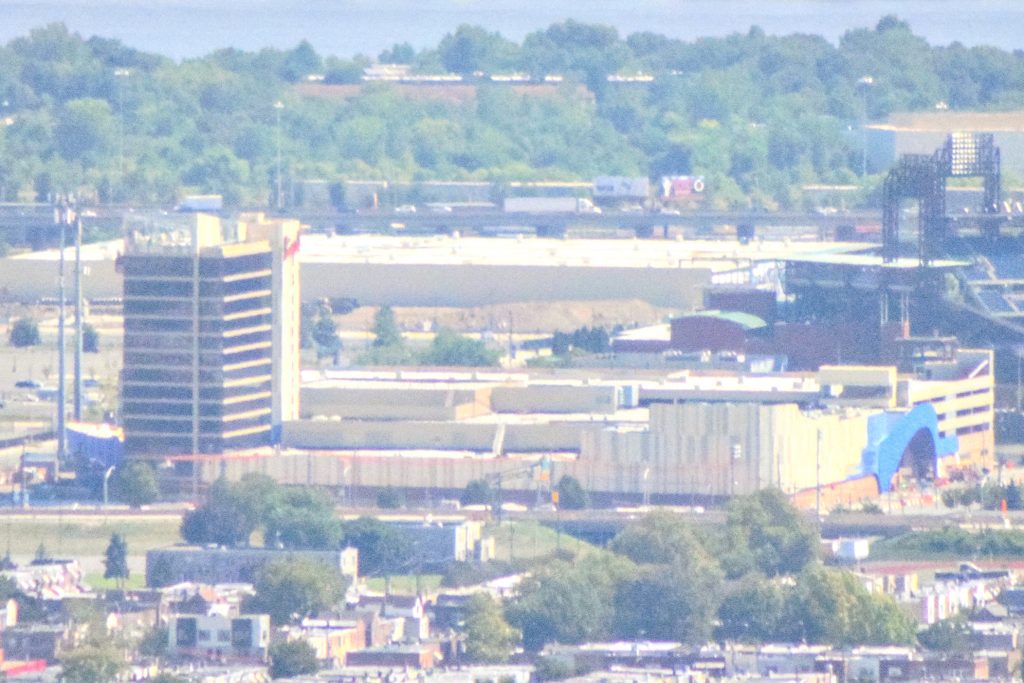 Live! Casino and Hotel from One Liberty Place. Photo by ThomasKoloski
In August 2019, construction on the first part of the building started with beams rising to form the casino. At the end of 2019, the building seemed to pop out of nowhere when workers quickly assembled the reinforced concrete structure with steel on top to form the angled crown. Now, the cladding has been installed all the way to the roof and and up on the crown.
The hotel part of the structure consists of a very basic shape – a block with an angled top, with a terrace situated at the top for the slim crown. The three-story podium features a lot of curves along with the casino entrance, which one forms a wide arch on 10th Street. Beige panels comprise the facade, with darker and lighter panels alternating in a randomized pattern. Both sides of the angled crown will sport the Live! logo lit in red.
The building is scheduled for completion in early 2021.
Subscribe to YIMBY's daily e-mail

Follow YIMBYgram for real-time photo updates
Like YIMBY on Facebook
Follow YIMBY's Twitter for the latest in YIMBYnews