In fall 2020, YIMBY reported that permits have been filed for the construction of a single-family townhouse at 1328 South 31st Street in Grays Ferry in South Philadelphia. The building will replace a vacant lot on then west side of the block between Wharton Street and Reed Street. Designed by Scale Design Group, the development will rise three stories and hold 2,164 square feet of interior space. The project will feature full sprinkling, a basement, and a roof deck. Permits list Shawn D. Thomas as the owner and 3027 Darien Street LLC as the contractor.
Permits specify a total construction cost of $267,000, of which $230,000 is set aside for general construction, $18,500 for plumbing work, $10,000 for electrical work, and $8,500 for mechanical work.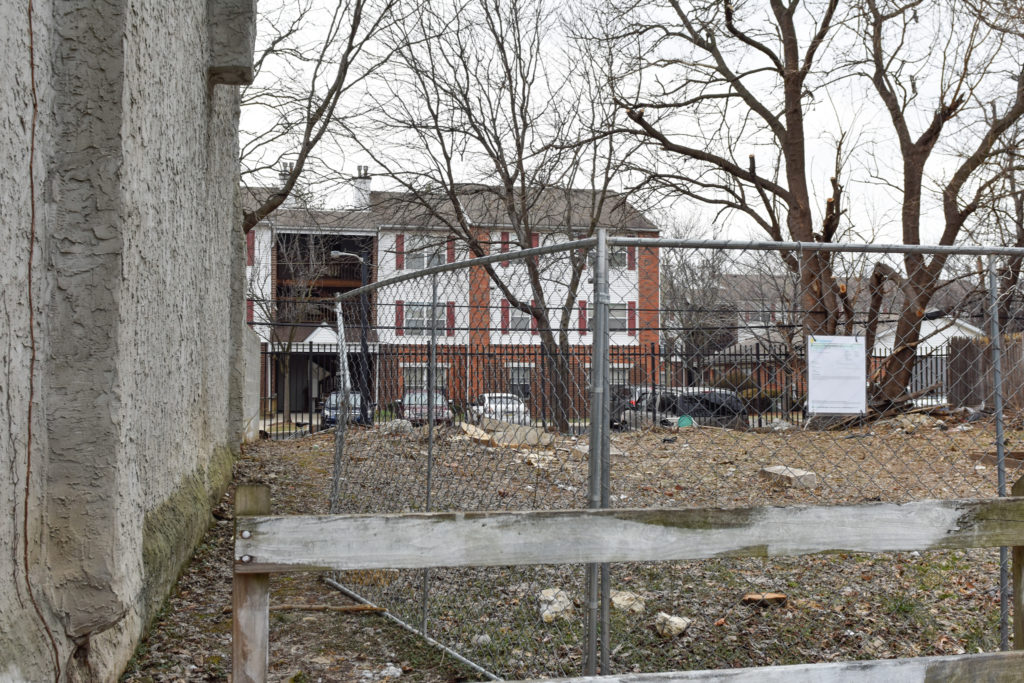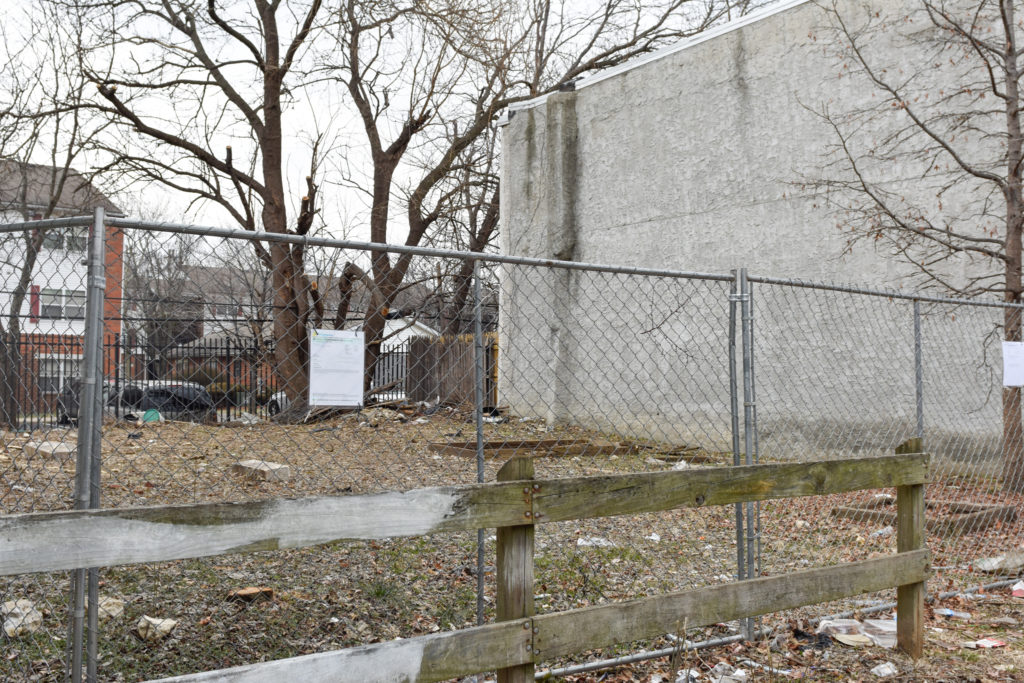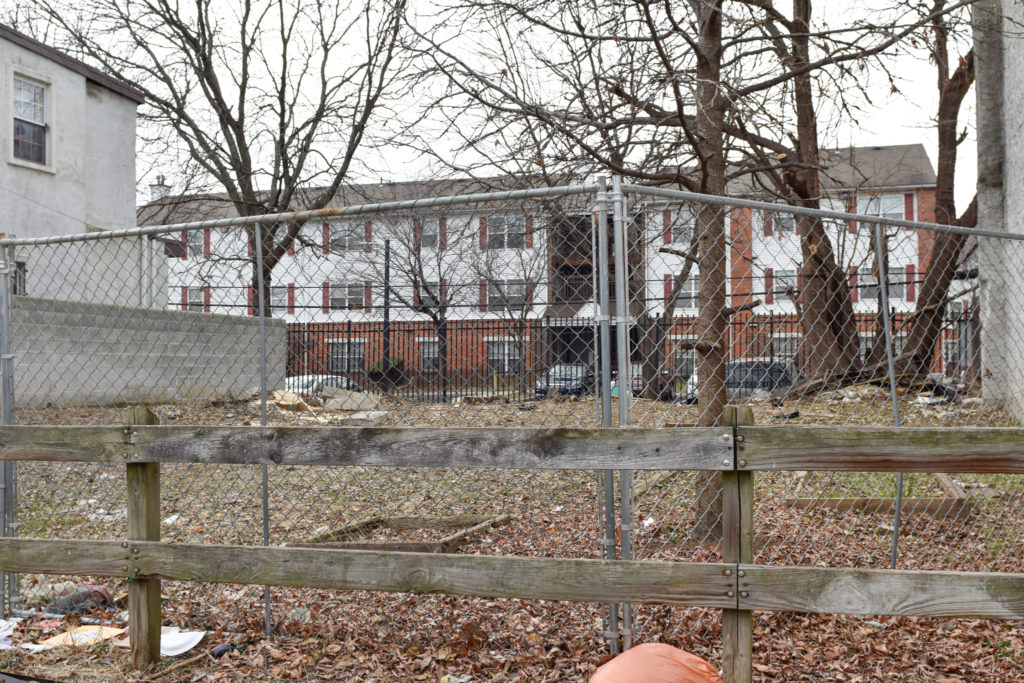 1328 South 31st Street. Photo by Jamie Meller
The building will measure just under 16 feet wide and will stretch 46-and-a-half feet long, leaving space for a 15-and-a-half-foot-deep rear yard. The structure will rise 38 feet to the main roof, maximizing the height allowable by local zoning, and 47 feet to the top of the roof access structure. This elevation will put the roof deck well above the surrounding two-story rowhouses, thus offering sweeping panoramas of the nearby Center City and University City skylines. The structure will offer desirable features such as tall (apparently ten-foot-plus) ceilings, a historically-appropriate raised base, and front and rear balconies. The exterior design will be decidedly contemporary, though the brick façade will offer a much-needed deferential touch to the surrounding prewar architecture.
The development is situated in the western section of Grays Ferry, a few short blocks of the Interstate 76 aka the Schuylkill Expressway. Although the nearest subway station (Ellsworth-Federal on the Broad Street Line) sits within a half-hour-plus hike to the east, the 64 bus stops n the block, and the 49 bus stops three short blocks to the east. Notably, at least three parks are situated within a five-or-so-minute proximity, and the Grays Ferry Crescent Trail Park on the Schuylkill River may be reached within a roughly ten-minute walk to the northwest. University City, namely the burgeoning Medical District on the neighborhood's south side, may also be reached within a 20-minute walk across the river to the northwest.
Given the benefits of this location, we hope to see further progress at 1328 South 31st Street and on other new development in the area in the near future.
Subscribe to YIMBY's daily e-mail

Follow YIMBYgram for real-time photo updates
Like YIMBY on Facebook
Follow YIMBY's Twitter for the latest in YIMBYnews